June 13, 2019
Molly's Story
Molly Welch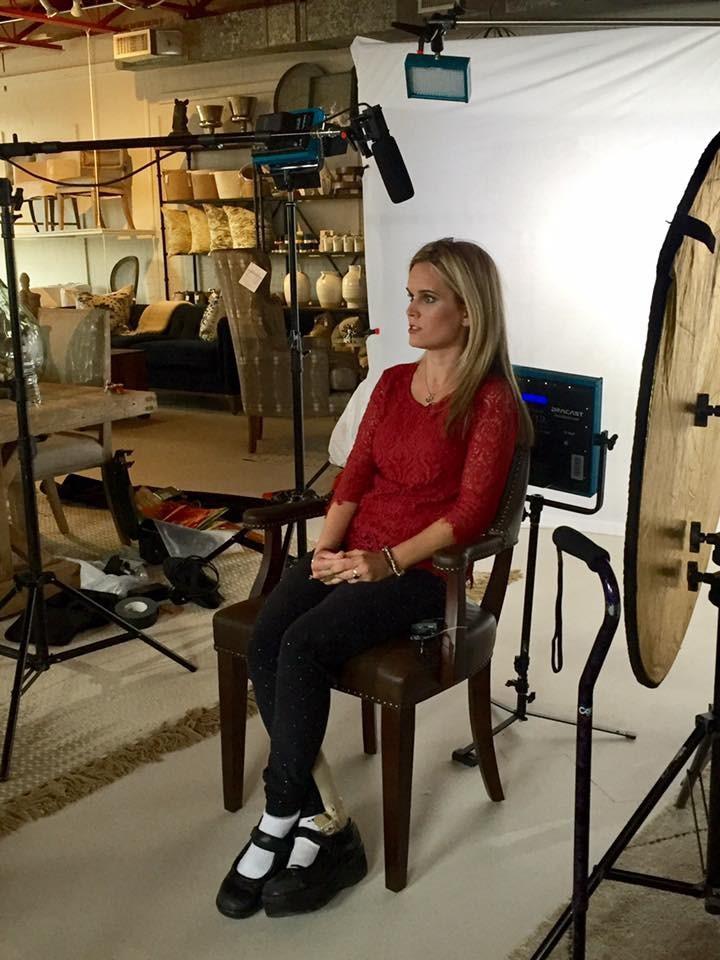 At 21 years old, Molly Welch of Alpharetta had big hopes and dreams for her life. She was studying to be a journalist at Auburn University. In her junior year she was starting to dive into her major studies and the assignments were getting more and more rigorous, yet exciting.
On a cold February afternoon in 2008 Molly was driving back to school from a weekend visit home. She wanted to get a jump on a story she was working on for the student newspaper, so she reached for her tape recorder to play back some interviews she had recorded. A second later, the world went dark.
That one moment of distraction caused Molly to veer into the oncoming lane and she hit a pick-up truck head on. The tape recorder captured it all: the song on the radio, a man's voice assuring her help was on the way, and the sounds of approaching sirens. Molly remembers none of it.
Molly doesn't remember many months around that day. She doesn't have any memory of lying in a coma in the East Alabama Medical Center with friends and family holding prayerful vigil, willing her to stay alive. She doesn't remember being transported from Opelika to Atlanta's Shepherd Center and where traumatic brain injury specialists treated her for a month. She doesn't remember coming home, lying in her own bed in a semi-conscious state.
Her family worked diligently to continue with therapy at home as they were trained to do. One day, as her dad exercised her stiffened right arm, she emerged from her coma. She began to mouth words to communicate and slowly Molly was awakened to a new life.
The injury to the left side of Molly's brain left her right arm paralyzed and stiffened her right leg. The young, aspiring student now focused on learning to walk, talk and write again on her non-dominant side. Molly spent months enduring numerous surgeries and hundreds of hours of inpatient occupational, speech, and physical therapy. She was driven and determined to reclaim as much of her life as she could.
When Molly was released from inpatient care, she spent the next seven years seeking out other therapies that would give her as much strength and mobility she could gain. The Trust Fund awarded Molly a grant that enabled her to participate in a rigorous, activity-based therapy program called Beyond Therapy®. This focused therapy is uniquely designed to help people with neurological disorders improve lifelong health, minimize secondary complications and get the most from any new neural links to their muscles. Because Molly had hemiparesis paralysis, it was imperative that she continue to exercise her muscles, because if paralyzed or weakened limbs are neglected, it can eventually cause your brain to forget how to use that limb altogether. Molly shares, "My ongoing therapy is so important. It allows me to stay strong and keep improving. I've worked too hard to go backwards."
Thanks to Molly's therapy she has pushed forward. She has gone from a wheelchair to a walker, to a four-prong cane and now a single cane. She still has no use of her right arm, but she can stand tall and bend her right leg. She was able to go back to college and, after three extra years, she successfully completed her journalism degree. With the help of her brother's steady hand, Molly walked across the commencement stage to accept her diploma before a standing ovation.
Now Molly has a new life before her. It's not what she once pictured it to be, but it is a life full of great purpose and meaning.  Molly has made a conscious decision to not give in to idleness and isolation that so often comes with a traumatic brain injury. She has worked too hard to do nothing with this journey. She says, "I hate the way I walk and talk. It's a poor reflection of my mental ability. I'm smart and have a lot to give to this world."
Today Molly uses her journalism training to share her testimony about distracted driving. She has launched a non-profit, called A Second Later, focused on educating people about the dangers of distracted driving. Molly conducts media interviews, gives speeches, and produces public service announcements to discourage distracted driving. She is also a powerful advocate for more impactful legislation to help increase penalties for distracted driving.
Molly hopes her story will inspire others to drive safe and save lives. She shares, "When I look back I realize, wow, I'm a completely different person. A lot of good has come from this. I want people to learn from me, to envision my face when they turn the key to their car. I want them to think of the struggles I've had and not want to repeat it. If I could go back and change that day I would, in a heartbeat."
Follow Molly's Work on (Facebook icon) & (Twitter icon)
@asecondlater
Call Out Quote:
"My Trust Fund Grant enabled therapy that trained my brain to find new pathways, to think in new ways, so I could get on with my life."
Did you find what you were looking for on this page?